Removed From Saved Antiques
There was an error, please try again. If the error persists, try refreshing the page.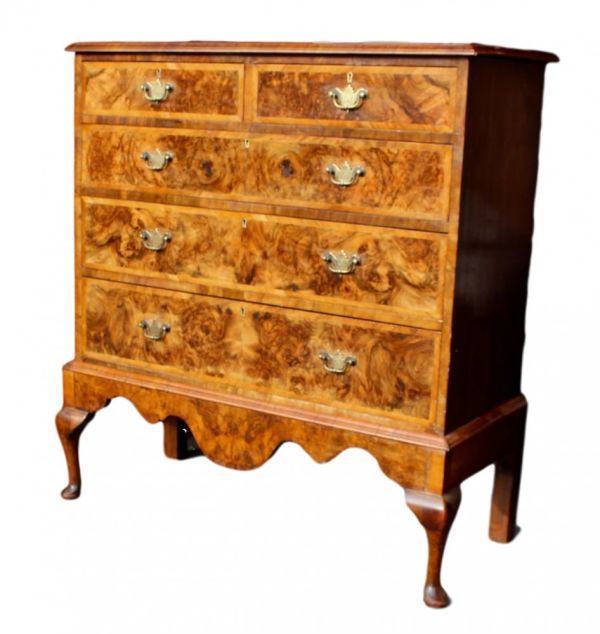 Key Information
Good and Usable Condition
| Length/Width | Depth | Height |
| --- | --- | --- |
| 107 cm | 50 cm | 115 cm |
| 42.13in | 19.69in | 45.28in |
This antique is currently unavailable. Please try again later.
Find more like it in the Walnut Chest Of Drawers category
Description
Presented for sale in brilliant condition, this Walnut Chest On Stand is a lovely example of 19th Century craftsmanship, originating from Europe in around 1801-1900.

Constructed from Walnut, this Walnut Chest On Stand will make the perfect addition to your home or space whether you are seeking functional furniture with a historical provenance or simply a decorative finishing touch to your future interior design project that is sure to turn heads and garner positive attention.

This elegant Walnut Chest On Stand represents a great opportunity for the committed antique collector or private purchaser with an eye for quality to add an original item of genuine antique furniture to their home or office, which will provide enjoyment and fulfillment to the buyer for many years to come.

Purchase this item now, and don't miss the chance to invest in a genuine piece of 19th Century furniture to preserve for the future, and perhaps to pass on to your own children later in life.


If you would like further information about the item(s) above, including delivery, please contact the Seller by clicking on the 'Enquire Now' tab
Shipping Options
This antique is no longer available