Removed From Saved Antiques
There was an error, please try again. If the error persists, try refreshing the page.
Pair Of Gilt-framed Original Watercolours By John Pedder Ri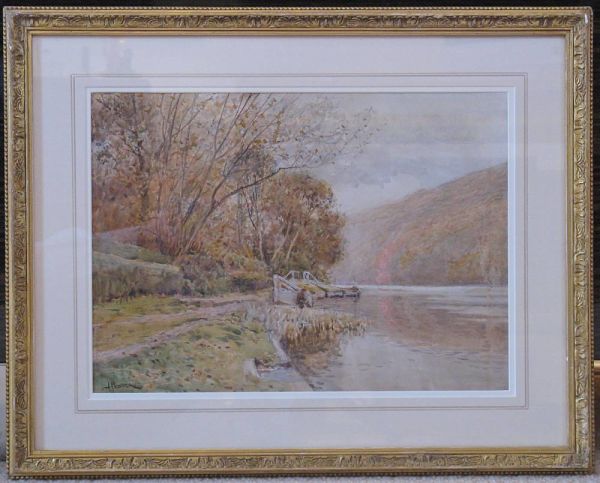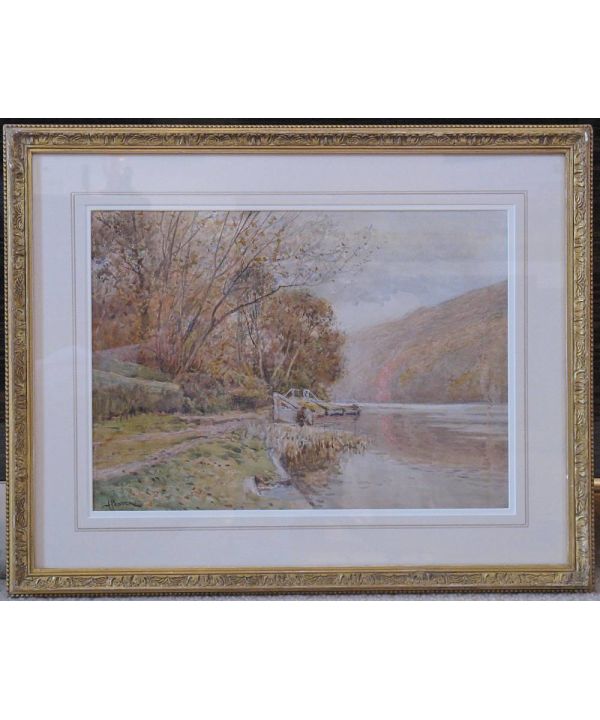 Key Information
Good and Usable Condition
| Length/Width | Depth | Height |
| --- | --- | --- |
| 51 cm | 10 cm | 41 cm |
| 20.08in | 3.94in | 16.14in |
This antique is currently unavailable. Please try again later.
Find more like it in the Watercolours category
Description
Pair of Mounted, Gilt-Framed, Glazed & Signed Original Watercolours of Scenes on the River Thames at Maidenhead in 1910 by John Pedder RI (Brit. 1850-1929).

'Autumn on the Thames' & 'On the Old Raymill Stream'

John Pedder was a painter of landscapes in watercolour, as well as a portrait artist of some note. He was born and studied in Liverpool but moved to London upon his marriage in 1883, settling subsequently in Maidenhead, from where he painted many local views of the River Thames. The present works are of the Thames at Cliveden Woods and what used to be called the Raymill Stream, which separates Boulter's Island from Raymill Island at Maidenhead. Pedder exhibited at the Royal Academy, the Royal Society of British Artists and the Royal Institute, to which he was elected in 1898.

Frames 40.5cm x 50.5cm (16" x 20")
Pictures 25.5cm x 35.5cm (10" x 14")

These are original mounted, framed & glazed watercolours, dating from 1910 but, barring minor wear & tear to the frames, both are in very good, clean & sound condition.


If you would like further information about the item(s) above, including delivery, please contact the Seller by clicking on the 'Enquire Now' tab
Shipping Options
This antique is no longer available