Removed From Saved Antiques
There was an error, please try again. If the error persists, try refreshing the page.
Original Watercolour, Tree-lined Riverscape With Harvester By John Macpherson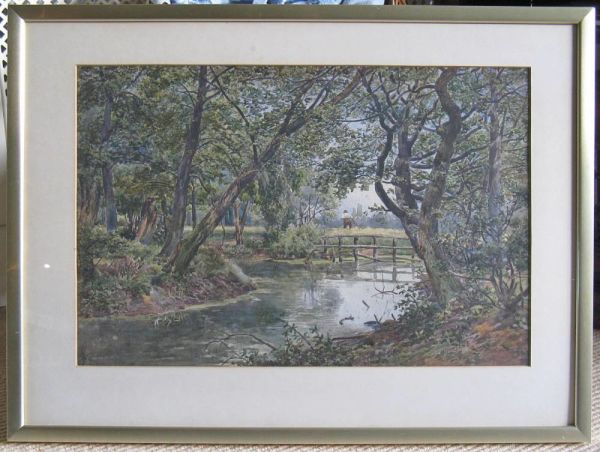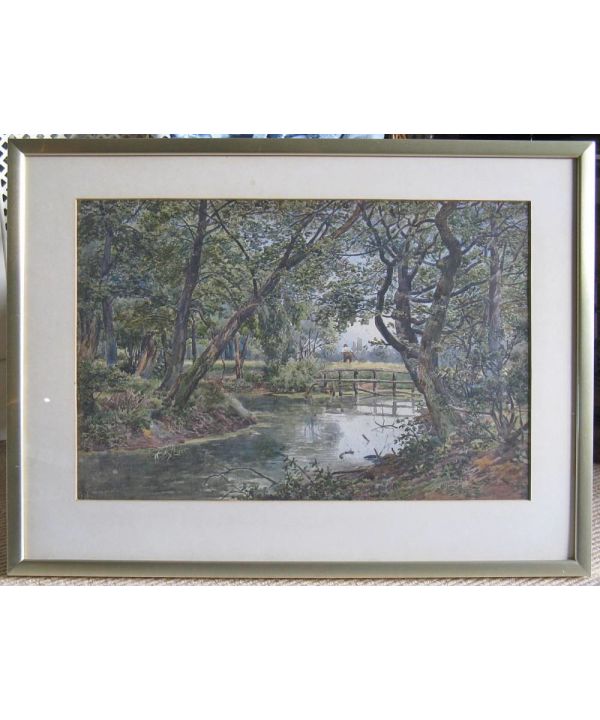 Key Information
Good and Usable Condition
| Length/Width | Depth | Height |
| --- | --- | --- |
| 69 cm | 10 cm | 51 cm |
| 27.17in | 3.94in | 20.08in |
This antique is currently unavailable. Please try again later.
Find more like it in the Watercolours category
Description
Framed, Glazed & Signed Original Watercolour, Tree-Lined Riverscape with Harvester by John Macpherson (Brit., Active 1858-1884).

I can find no biographical information for John Macpherson but he was active during the second half of the 19th Century and many similar landscapes by him appear at auction.

Frame 51cm x 69cm (20" x 27.25")
Picture 35cm x 53cm (13.75" x 21")

This is an original artwork, dating from the second half of the 19thC but, barring a tiny bit of paint loss, frame, mount & picture are in very good, clean & sound condition.


If you would like further information about the item(s) above, including delivery, please contact the Seller by clicking on the 'Enquire Now' tab
Shipping Options
This antique is no longer available