Removed From Saved Antiques
There was an error, please try again. If the error persists, try refreshing the page.
Original Watercolour Storm Over The Lizard By Philip Dunthorne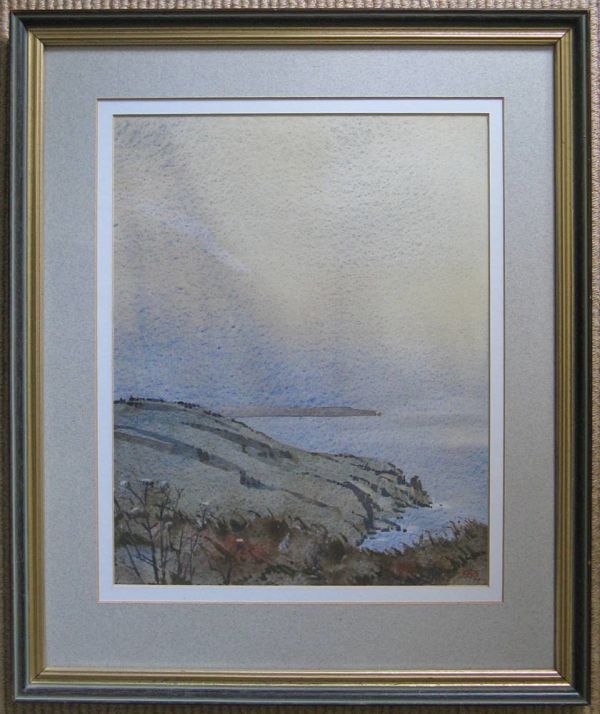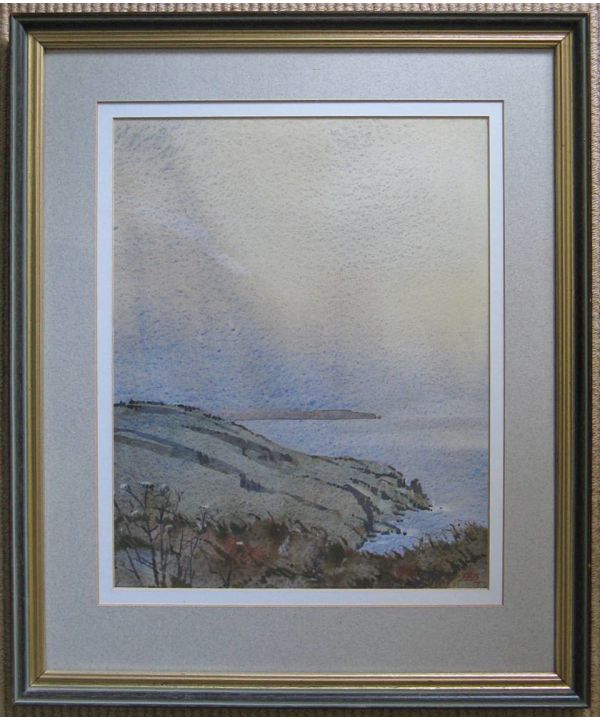 Key Information
Good and Usable Condition
| Length/Width | Depth | Height |
| --- | --- | --- |
| 480mm | 30mm | 580mm |
| 18.90in | 1.18in | 22.83in |
This antique is currently unavailable. Please try again later.
Find more like it in the Watercolours category
Description
Mounted, Framed, Glazed & Monogrammed (PBD) Original Watercolour 'Storm over the Lizard' 1977 by Philip Dunthorne (British Architect).

I can find no biographical information for Philip Dunthorne but, based upon the hand-written note on the rear of the picture (see below), I believe this to be a work by one of the founding partners in the architectural practice Dunthorne Parker.

STORM OVER THE LIZARD. Painted late afternoon, Autumn. A view from RINSEY HEAD looking towards the LIZARD PENINSULA across MOUNT'S BAY, a heavy storm is just breaking up. Was hung in the following exhibitions:

1. Architect Artists Regional Exhibition, Glynn Vivian Art Gallery, Swansea. Cat. No. 23 Sept. 1977.
2. Architect Artists Exhibition, Mall Gallery, London. Cat. No. 24 Nov. 1977.
3. Bury Knowle Art Society, Oxford. Cat. No. 70 Dec. 1977.
4. Architect Artists special full members exhibition, The Arts Club, Dover Street, London. April 1978.

Frame 48cm x 58cm (19" x 23")
Picture 31cm x 39cm (12.25" x 15.5")

This is an original watercolour, dating from 1977 but, barring one minor loss to the frame (see Photo) painting, frame & mount are all in very good, clean & sound condition.


If you would like further information about the item(s) above, including delivery, please contact the Seller by clicking on the 'Enquire Now' tab
Shipping Options
This antique is no longer available