Removed From Saved Antiques
There was an error, please try again. If the error persists, try refreshing the page.
Original Watercolour, December Light In Langstrothdale By E C Simpson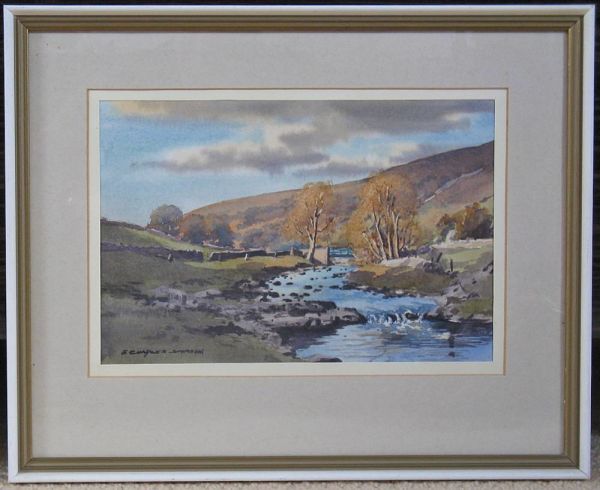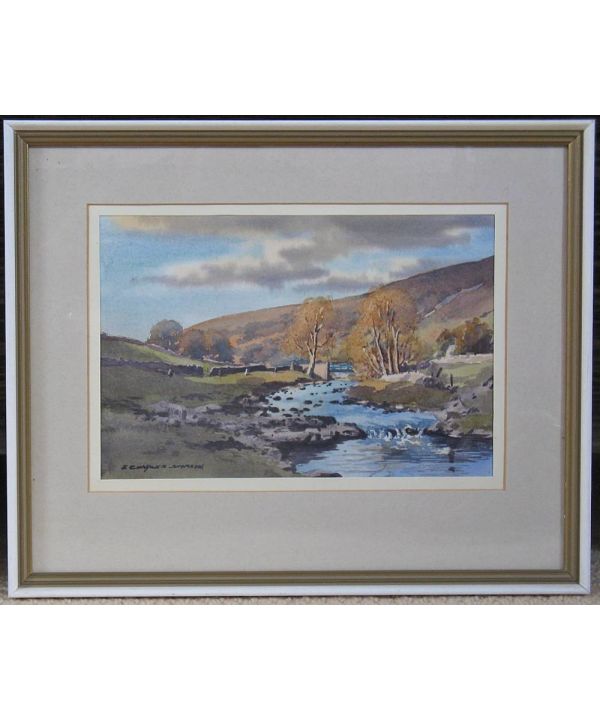 Key Information
Good and Usable Condition
| Length/Width | Depth | Height |
| --- | --- | --- |
| 410mm | 50mm | 330mm |
| 16.14in | 1.97in | 12.99in |
This antique is currently unavailable. Please try again later.
Find more like it in the Watercolours category
Description
Mounted, Framed, Glazed & Signed Original Watercolour 'December Light in Langstrothdale' 1985 by E Charles Simpson (Brit. 1915-2007).

Ernest Charles Simpson was born in Leeds and started painting after meeting the famous Yorkshire artist Owen Bowen in the 1930s. A textile engineer, he worked for the Wool Industries Research Association until 1972 when he became a full-time painter and moved to Carlton-in-Coverdale, where he worked from his own gallery until 1988. He loved mountains and hills; he was a keen hill-walker and many of his paintings reflect that passion, shared with his lifelong companion, his Wife Violet. The couple both died as a result of a car accident in The Lake District in June 2007.

Simpson was a founder member of the Yorkshire Watercolour Society and was probably best known for his watercolour paintings of the Yorkshire Dales. The uppermost course of the River Wharfe runs through Langstrothdale, although Wharfedale itself does not begin until the Wharfe meets Cray Gill, downstream of Hubberholme. The present work was painted in December 1985, about 20 miles by road from the artist's home.

Frame 33cm x 40.5cm (13" x 16")
Picture 18cm x 27cm (7" x 10.5")

This is an original watercolour, dating from the 1980s but, barring 2 or 3 thunderflies only, painting, white frame & gilt slip-frame are in very good, clean & sound condition.


If you would like further information about the item(s) above, including delivery, please contact the Seller by clicking on the 'Enquire Now' tab
Shipping Options
This antique is no longer available