Removed From Saved Antiques
There was an error, please try again. If the error persists, try refreshing the page.
Original Oil On Canvas, Printemps A Chezy Sur Yonne By Gabriel Vie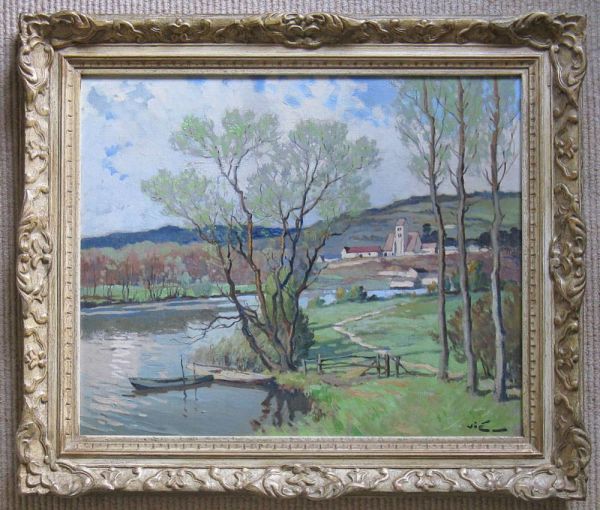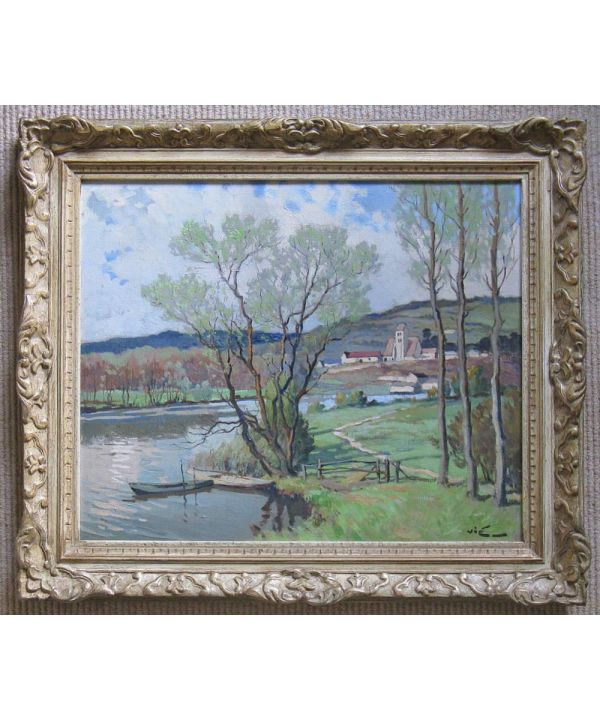 Key Information
Good and Usable Condition
| Length/Width | Depth | Height |
| --- | --- | --- |
| 70 cm | 15 cm | 60 cm |
| 27.56in | 5.91in | 23.62in |
This antique is currently unavailable. Please try again later.
Find more like it in the Oil Paintings category
Description
Framed & Signed Original Oil Painting on Canvas, 'Printemps a Chezy sur Yonne' by Gabriel Vie (French, 1888-1973).

Barring his dates, I can find no biographical information for Gabriel Vie and, to add to the mystery, there is some doubt also about the setting of this painting; Chezy is between the River Loire and the River Alliers but is not on either bank, whereas there is a place called Cezy on the banks of the River Yonne but I cannot explain why a Frenchman would have made this error?

Nevertheless, it's a charming and colourful landscape in the manner of a French impressionist painter and similar works by the same artist sell well, both at auction and in galleries.

Frame 59.5cm x 69.5cm (23.5" x 27.25")
Picture 44cm x 54cm (17.25" x 21.25")
O/All Depth of Frame 5.5cm (2.25")

This is an original artwork, probably dating from Early to Mid 20thC but both canvas & frame are in very good, clean & sound condition.


If you would like further information about the item(s) above, including delivery, please contact the Seller by clicking on the 'Enquire Now' tab
Shipping Options
This antique is no longer available