Removed From Saved Antiques
There was an error, please try again. If the error persists, try refreshing the page.
Original Miniature Watercolour, Breaker & Spray By H H Bingley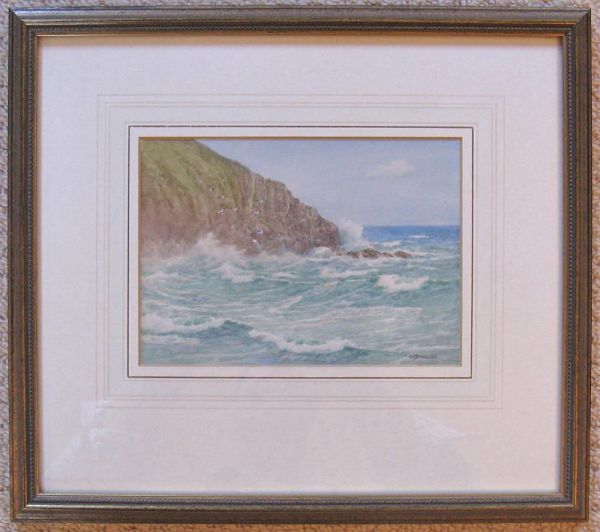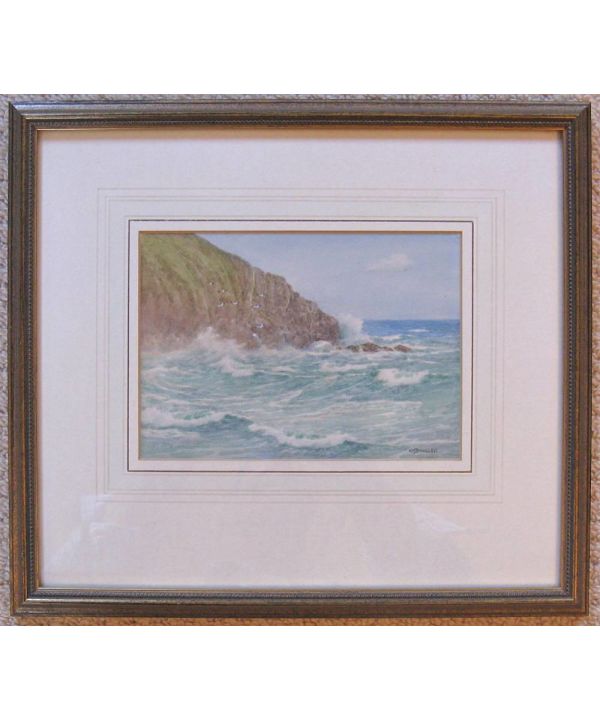 Key Information
Good and Usable Condition
| Length/Width | Depth | Height |
| --- | --- | --- |
| 320mm | 50mm | 280mm |
| 12.60in | 1.97in | 11.02in |
This antique is currently unavailable. Please try again later.
Find more like it in the Watercolours category
Description
A Mounted, Framed, Glazed & Signed Original Miniature Watercolour 'Breaker & Spray at Droskyn Point' Perranporth, Cornwall 1944 by H H Bingley (Brit. 1887-1972).

Henry Harding Bingley was a prolific artist who was born in London and lived for some time in Cornwall in the Perranporth area. He settled in Cornwall during the Second World War and remained in the county until the 1950s. During his working life he was an Associated Member of the British Watercolour Society (BWS), a member of the Royal Miniature Society (RMS) and a member of the Society of Miniaturists (SM). The earliest dated painting to be found so far is from 1912, the latest, 'Autumn, a woodland stream on the Avon, Hampshire', which was painted in 1971. His paintings almost always include water and he is best known for watercolours of Cornish coastal scenes, of which the present one is a particularly good example, dated to 1944. However there are pictures in existence that portray Devon, Wales, Scotland, Cumbria, Yorkshire, Dorset and London. Bingley also used oils but these pictures are far rarer. Most of his work consists of rural landscape or seascape but he was also known to have painted interiors and still life.

The quality of his work varies, from what professionals would call 'pot boilers', quickly dashed off to satisfy the tourists and work of a much higher quality with excellent detail. The present work undoubtedly falls into the latter category. He always signed his paintings as H.H. Bingley.

Frame 28cm x 31.5cm (11" x 12.5")
Picture 12cm x 17cm (4.75" x 6.75")

This is an original watercolour, dating from 1944 but painting, mount & frame are in excellent, clean & sound condition.


If you would like further information about the item(s) above, including delivery, please contact the Seller by clicking on the 'Enquire Now' tab
Shipping Options
This antique is no longer available