Removed From Saved Antiques
There was an error, please try again. If the error persists, try refreshing the page.
Oil Painting "windy Day On The Broads"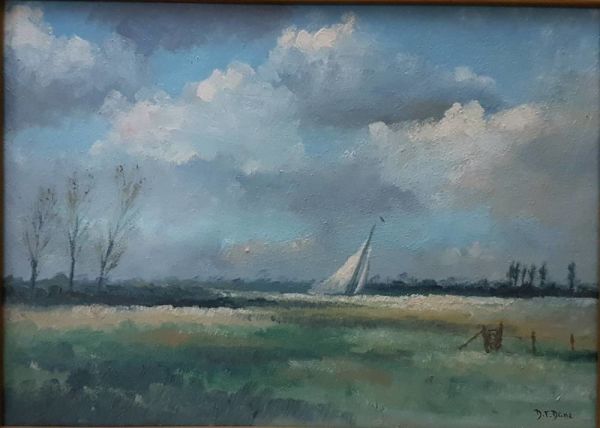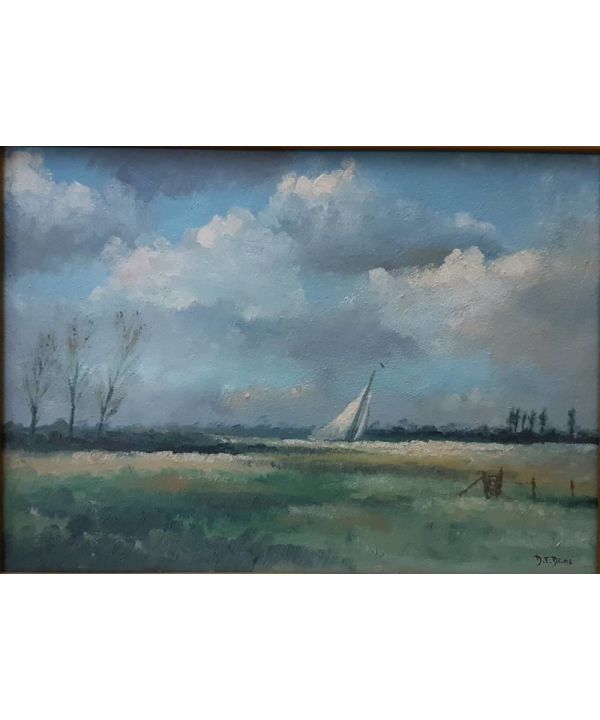 Key Information
Good and Usable Condition
| Length/Width | Depth | Height |
| --- | --- | --- |
| 330.2mm | 12.7mm | 254mm |
| 13.00in | 0.50in | 10.00in |
This antique is no longer available.
Find more like it in the Oil Paintings category
Description
If you are keen to add highly desirable example of original antique artwork to your collection or home, this Oil Painting By David Dane "windy Day On The Broads" is an excellent choice.

This stunning oil painting will make the perfect centrepiece for any wall, and is presented for sale in marvellous condition, all ready to purchase today.

Originating from UK and a lovely example of Late 20th Century-era artwork, this Oil Painting "Windy Day On The Broads" dates from around 1960-1980 and is constructed of Paint in the traditional style.

Own this antique Oil Painting By David Dane "windy Day On The Broads" today and begin or grow your collection of genuine, original artwork that will turn heads and of course, provide a lifetime of enjoyment for its future owner.



Additional Comments from the Seller
Signed D F Dane in the lower right corner.


If you would like further information about the item(s) above, including delivery, please contact the Seller by clicking on the 'Enquire Now' tab
Shipping Options
This antique is no longer available