Removed From Saved Antiques
There was an error, please try again. If the error persists, try refreshing the page.
Gilt Chest & Scent Bottles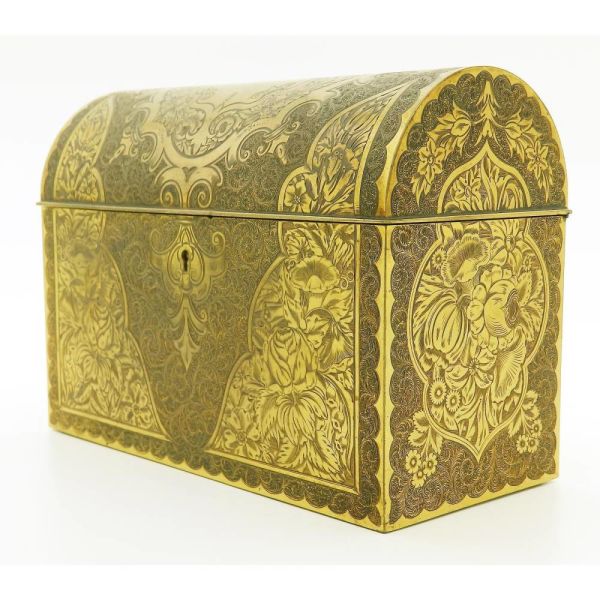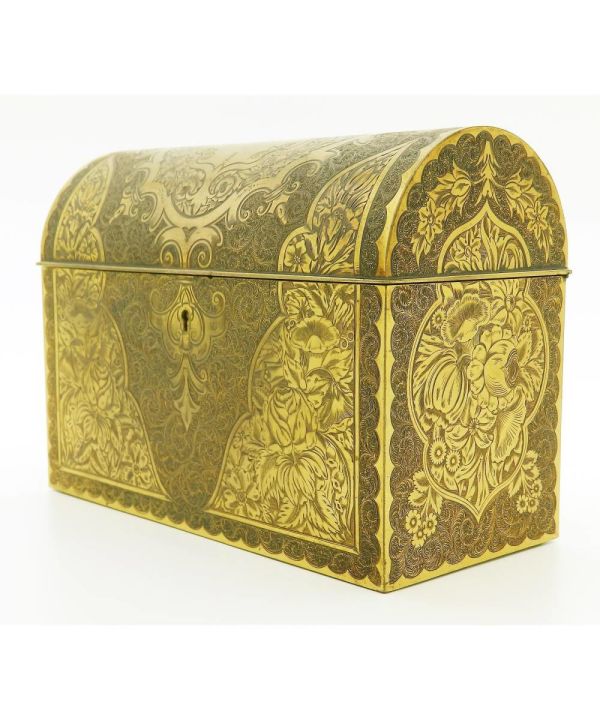 Key Information
Brass, Bronze, Gilt Brass, Gilt Metal, Metal, Cut Glass, Glass
Good and Usable Condition
| Length/Width | Depth | Height |
| --- | --- | --- |
| 190mm | 90mm | 140mm |
| 7.48in | 3.54in | 5.51in |
Description
Don't miss your chance to own this unusual Antique Gilt 'Scent Bottle' Chest Box to look at and enjoy, or perhaps to press into service as a fully functional piece of living, breathing history.

This antique decanter is a lovely example of Victorian-era craftsmanship in Brass, Bronze, Gilt Brass, Gilt Metal, Metal, Cut Glass and Glass, and dates from circa 1837-1901.

Presented for sale by Looking For Antiques in excellent condition, with absolutely no damage, this Scent Bottle Chest Box will perfectly complement the theme and style of any period or modern home, and will be sure to draw the eye to your table for all the right reasons!

Originating from Europe, this highly collectable Scent Bottle Chest Box has been lovingly preserved in perpetuity and will continue to provide enjoyment to its future custodian for many years to come.


Additional Comments from the Seller
Russian/French - no key


If you would like further information about the item(s) above, including delivery, please contact the Seller by clicking on the 'Enquire Now' tab
Shipping Options
---
---
---