Removed From Saved Antiques
There was an error, please try again. If the error persists, try refreshing the page.
Georgian Mahogany Pembroke Table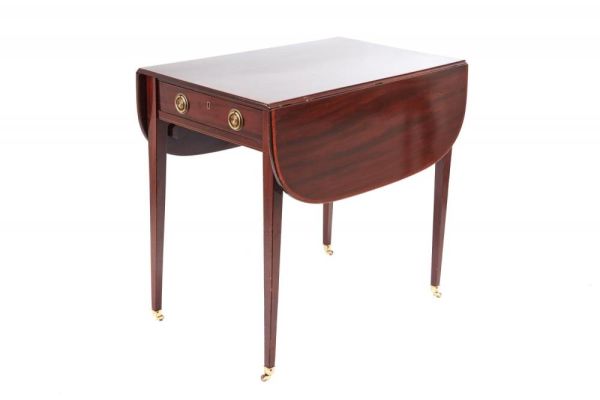 Key Information
Period: Georgian (1714-1837)
Origin: Europe
Style: Georgian
Material: Mahogany
L /W

77 x

D

48 x

H

71 cm

(Unboxed)
(30.31 x 18.90 x 27.95 in)
Good and Usable Condition
More Information
Looking For Antiques is delighted to present this Georgian Mahogany Pembroke Table, available for immediate purchase and all ready to grace your home or workspace.

Add the finishing touches to your interior décor or turn your your home design ideas into a reality by investing in an authentic Georgian Mahogany Pembroke Table, or upgrade another space and provide a talking point with friends, or break the ice with colleagues and clients by showcasing an historical antique artefact that is sure to catch the eye!

Whether you own a period property and wish to retain the original character and style of your home with authentic vintage embellishments or simply wish to build upon your existing collection of quality antiques with a special new addition, don't miss the opportunity to own this Georgian Mahogany Pembroke Table.

Make an investment in your future enjoyment and leave a lasting legacy for your family that will continue to delight for many generations to come with this Georgian Mahogany Pembroke Table available to buy now from Looking For Antiques.

Shipping Options
---
---
---