Removed From Saved Antiques
There was an error, please try again. If the error persists, try refreshing the page.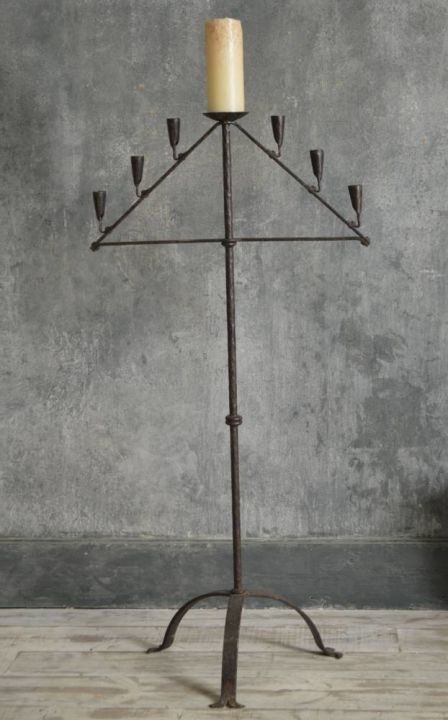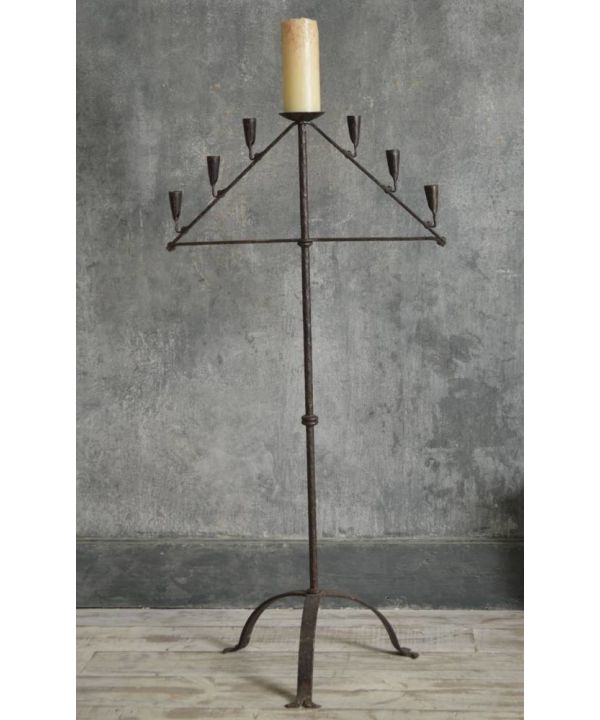 Key Information
Good and Usable Condition
| Length/Width | Depth | Height |
| --- | --- | --- |
| 75 cm | 50 cm | 153 cm |
| 29.53in | 19.69in | 60.24in |
This antique is no longer available.
Find more like it in the Candelabra category
Description
Invest in an authentic French Church Candelabra to grace your home or period renovation project with the purchase of this individual antique.

This French Church Candelabra is constructed of Wrought Iron and is fully functional, and ready to ship to its new custodian today.

Whether you own a period property and wish to source sympathetic lighting embellishments and fittings to retain the original style of your home or simply want to begin or build upon an existing collection with this item for your personal enjoyment, this French Church Candelabra offers a unique opportunity for the keen collector to own a little piece of history.

Dating from around 1675-1700 and demonstrating a classical example of Late 17th Century workmanship, this item originates from Europe and is offered for sale in original condition.

Don't miss the chance to own your own original French Church Candelabra – make an investment in your future enjoyment and provide a talking point for your guests with the perfect finishing touch to your home or office décor.



If you would like further information about the item(s) above, including delivery, please contact the Seller by clicking on the 'Enquire Now' tab
Shipping Options
This antique is no longer available