Removed From Saved Antiques
There was an error, please try again. If the error persists, try refreshing the page.
Edwardian Mahogany Folding Campaign Or Coaching Table By Thornton & Herne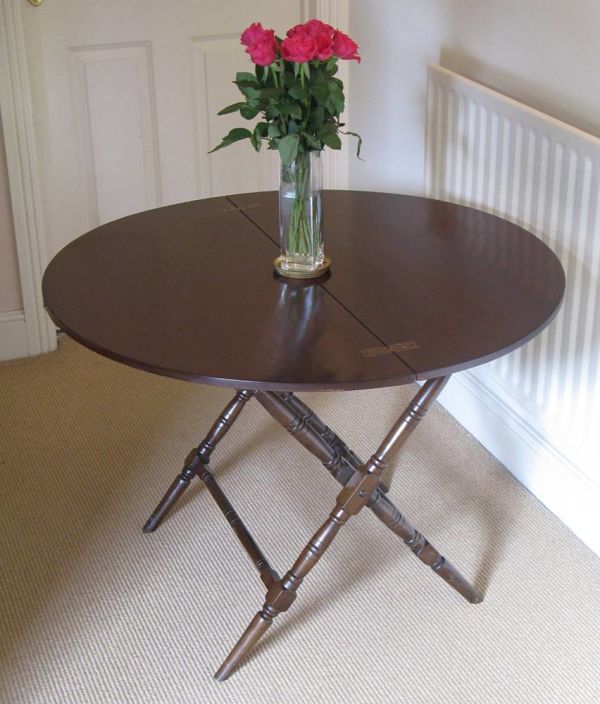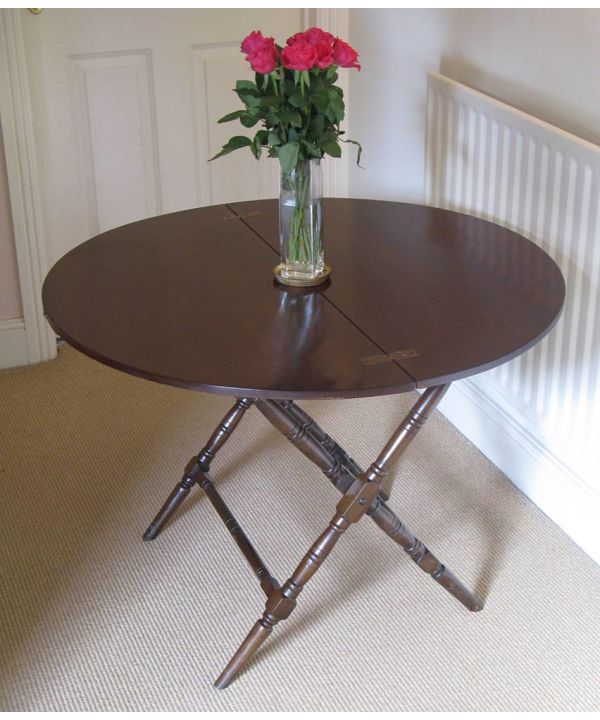 Key Information
Good and Usable Condition
| Length/Width | Depth | Height |
| --- | --- | --- |
| 92 cm | 92 cm | 64 cm |
| 36.22in | 36.22in | 25.20in |
This antique is no longer available.
Find more like it in the Coaching Tables category
Description
A wonderful period piece in excellent condition, with a maker's ivorine label for Thornton & Herne of Pont Street in SW London, close to Harrods and, folded, it's secured with hook & pin whereas, open, it's secured with a simple & elegant pivoting board & stay, with solid mahogany top on turned 'stained as mahogany' supports, this fine example of a campaign or coaching table will impress in the most tasteful of period-furnished homes, folding away when not in use but, opened, it's a generous, sturdy & stable serving or occasional table that will attract admiring attention from family & visitors alike.

NB: Similar tables by this maker are not rare but it's unusual to find one in such pristine condition, with a solid mahogany top and, although they were made over a period that extended from the late 19thC to the early 20thC, this leads me to conclude this one is from Edwardian times.

Dia. Top c90-92cm (35.5"-36.25") & Height 63.5cm (25")
Approx. Length when Closed 92cm x Width 20cm (36.25" x 7.75") & Height 102cm (40.25")

This is a genuine period piece from the Early 20thC, so you might expect some wear & tear commensurate with age and normal use but, actually, it's in excellent, clean & sound condition, ready to use in your home.


If you would like further information about the item(s) above, including delivery, please contact the Seller by clicking on the 'Enquire Now' tab
Shipping Options
This antique is no longer available