Removed From Saved Antiques
There was an error, please try again. If the error persists, try refreshing the page.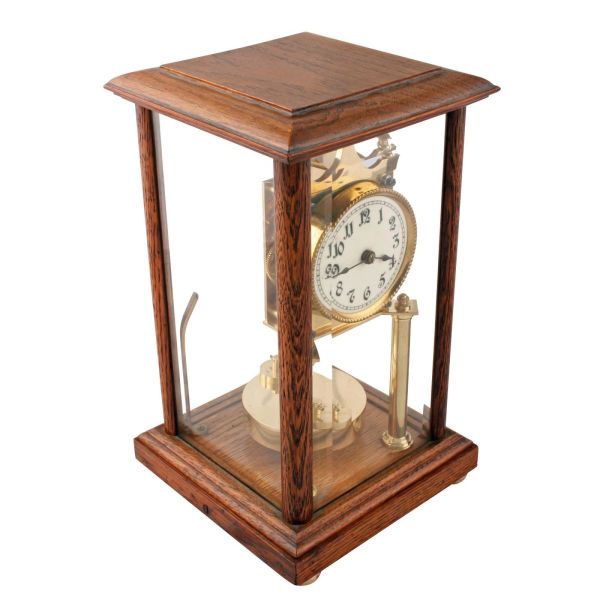 Key Features
An early 20th century Edwardian oak and glass cased 400 day mantel clock sometim
L /W

16.5 x

D

16.5 x

H

27.5 cm

(Unboxed)
(6.50 x 6.50 x 10.83 in)
Good and Usable Condition
This antique is no longer available.
Find more like it in the German Clocks category
Description
Edwardian 400 Day Clock

An early 20th century Edwardian oak and glass cased 400 day mantel clock sometimes called an anniversary clock.

The clock has German works and is a time piece that will run for approximately 400 days from one winding.

The large weighted pendulum rotates on the vertical from a fine suspension cable.

The four sided glazed top lifts off for access to the works and has a bevelled glass to the front.

The clock is raised on flat brass bun feet, is in very good condition and fully working. (Circa 1905)

Height 27.5cm (10.8 inches)

Width 16.5cm (6.5 inches)

Depth 16.5cm (6.5 inches)




If you would like further information about the item(s) above, including delivery, please contact the Seller by clicking on the 'Enquire Now' tab chat_bubble
Shipping Options
This antique is no longer available